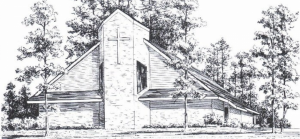 September 19 we will mark the  36th anniversary of Grace with a special worship service. We would love to have you join us in person or online for this special Sunday worship celebration. If you're in contact with former Grace members, invite them to this special event.
Out of an abundance of caution we have decided not to have a fellowship meal this year. 
The online worship options we have include:
(Click on the highlighted links below for quick access)
You can find the bulletin here, and the announcements here. Our online giving page can be found here. You can still mail your offering to the church at 410 Harbison Blvd. Columbia, SC 29212 or you can bring it by and drop it in the mailbox outside of the church office.